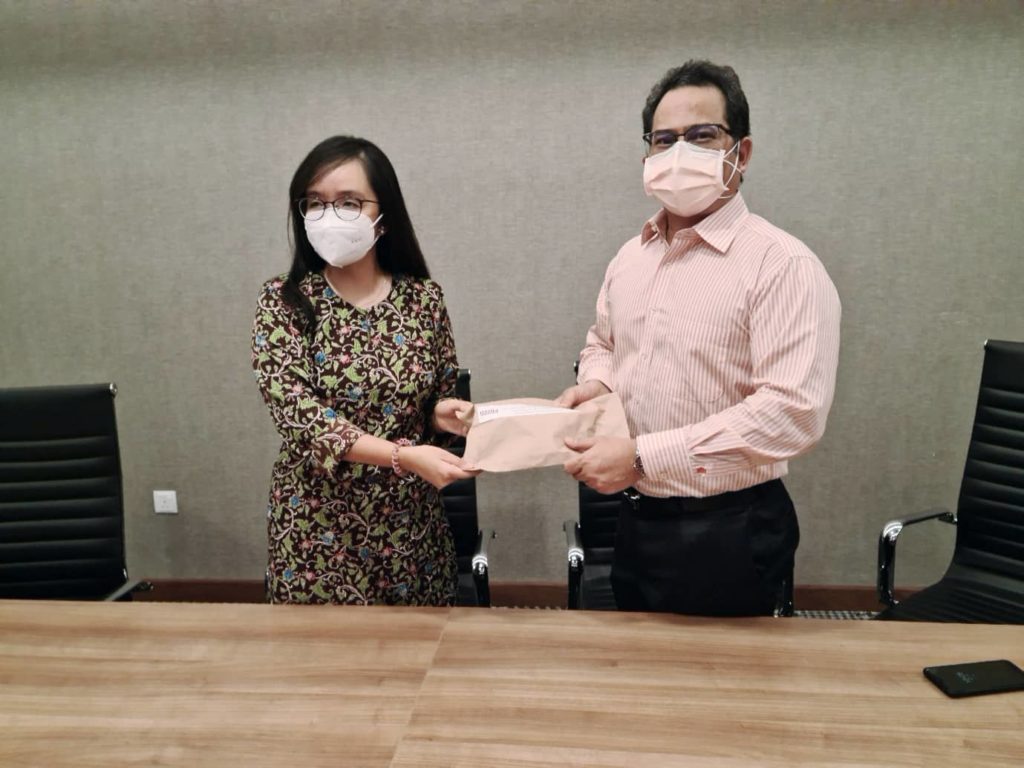 04 August, 2021 Kuala Lumpur –The Malaysian REIT Managers Association (MRMA) has contributed 99-Speedmart cash vouchers worth RM100,000 that can be used to buy food, groceries, personal hygiene products and other essential goods to help alleviate the suffering of the communities in Selangor and Kuala Lumpur that have been adversely impacted by the COVID-19 pandemic and the various lockdowns since 2020, including the recent Enhanced Movement Control Order (EMCO) in Selangor and some localities in Kuala Lumpur.
A large number of B40 families across Malaysia are under severe financial stress and many are unable to afford basic food staples. This CSR initiative has been planned in collaboration with the YBs, ADUNs/MPs in Subang Jaya, Kampung Tunku, Balakong, Bandar Utama, Pandamaran, Klang, Dusun Tua Ulu Langat, Cheras, Batu and Lembah Pantai who are playing a vital role in disseminating aid to those in desperate need of food, groceries, and other essentials in their respective communities.
MRMA is an Association consisting of 23 members, and our members stand in solidarity with the community whose livelihoods and survival have been jeopardized. Most of our members are also playing their role individually and through their respective REITs contributing either in monetary terms, providing the essential goods to the vulnerable groups and undertaking various CSR initiatives to support the underprivileged.
Dato' Hisham Othman, Chairman of MRMA, commented, when handing out RM 10,000 worth of vouchers to the ADUN of Subang Jaya, YB Michelle Ng, "It is important that the MRMA holds to its core values during this pandemic by supporting our communities and improving lives. The World Health Organization (WHO) has stated that lockdowns would cause tremendous harm to livelihoods and the economy, whereas the ultimate solution is mass vaccination to reach herd immunity. We welcome the recent lifting of the EMCO and hope the Government can accelerate the reopening of the retail sector so we can continue to do our part and make a positive socio-economic impact to benefit Malaysians and contribute to the nation's recovery."
About Malaysian REIT Managers Association
The Malaysian REIT Managers Association (MRMA) was established in May 2010 as a collective representation of the Malaysian real estate investment sector and to establish an environment for more investments into high quality real estate in Malaysia. MRMA aims to establish a framework for the development of the REIT industry, improve transparency and develop common workable standards in line with international best practices in the areas of financial reporting, disclosures and corporate governance.
For more information, please contact:
Alice Leow
Contact Number: +6019 262 1408
E-mail: [email protected]
Website of MRMA: www.mrma.my